One of the ways to make some extra income online is by affiliate marketing. It is the fastest growing way to monetize your online presence and make money online.
What is Affiliate Marketing?
The basic answer is you promote a product with a special link and get a commission if someone purchases the product through your link. There is much more to it than just throwing a link up anywhere and saying buy this product. That probably won't get you any sales.
In order to make your affiliate marketing journey successful one you are going to want to provide high quality content and value. First, you will need to find a product to promote. Then find a traffic source to drive people to the offer you have selected.
Where to Find Products for Affiliate Marketing?
There are a lot of different places and products online where you can become an affiliate, these are called affiliate networks.
You have probably heard of some of the biggest affiliate networks which include Amazon, Commission Junction and Clickbank. Those are just a few, there are thousands of different products and services you can promote as an affiliate.
If you go to a site, scroll down to the bottom, there will usually be a link for affiliates, this is where you can find all the information you are looking for in terms of payouts, terms and where to sign up.
Once you join any of these affiliate networks, which are free to sign up, then you will need to find the right product or offer to promote.
Which Type of Product to Promote?
There are thousands of products to choose from, so how do you pick a product for affiliate marketing?
Well, you can start by selecting a niche, or category that you are interested or involved in already. Each affiliate network has a ton of offers from different niches. For example, photography or fitness.
You may have an awesome instagram photography page or maybe you like sharing your exercise routine and shakes on facebook. This is a great place to start looking for a product in that niche that interests you.
Remember that different niches have different payouts. The popular niches (health, wealth, relationships) will usually pay more.
When you log into an affiliate marketplace like Clickbank you can search by category and use other filters, like gravity, to find the best offers related to your niche.
If you were in the fitness niche a hot product might be something to do with the Keto diet. Keto offers are converting great and are very popular.
How to Get Traffic to Affiliate Offers?
In order to make money with your affiliate offers you are going to have to drive traffic to the offers you are promoting.
A great way to get free traffic to your affiliate offer is a blog or promoting on social media. However, you don't want to be spammy with your offers.
You want to provide value to your prospects and you want to earn their trust. A more natural look and feel to promoting the products will give you a bigger return than just copying and pasting your links.
If you are getting traffic to your offers you are probably going to want to collect email address. I use the Bloom email opt-in for WordPress. It's easy to use and I can clone opt-in forms and setup them up on other sites in a couple of clicks.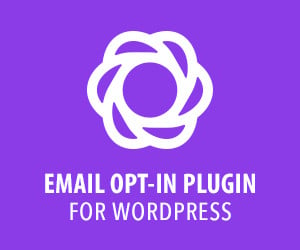 Using Social Media for Affiliate Marketing
Social media platforms are getting a huge amount of traffic for affiliate marketers. For example, if you are in a photography facebook group and share some images you took.
You can say something to the extent of "Here are some images I took. Let me know your thoughts, I think they turned out great, took them with my Canon Camera, here are the settings…"
You would link to the Canon camera you used, via an affiliate link from Amazon.
If you don't already have a Facebook group you can always make one. The same thing goes for pinterest or any other social media platform. Post content that is relevant in your niche and provide value to the end user. Promote your links naturally and when necessary in conversation comments.
YouTube is a great place to drive traffic to your offers. You can make a review video of the offer and post a link in the description.
Using a Website for Affiliate Marketing
One of the most effective ways to establish yourself online is having a blog or website in your niche. This allows you to publish articles about your niche and affiliate products.
Overtime articles published gain notoriety and increase in the google rankings. Imagine how valuable an article that is getting thousands of hits per day of targeted people in your niche is to you. Now think about 10 more articles doing the same thing, powerful.
If you were planning on making your own blog or website I recommend that you use the Divi WordPress theme (you also get the Bloom plugin with Divi) and hosting from Bluehost. This will allow you to create and host unlimited affiliate websites. You will need to purchase the domain name.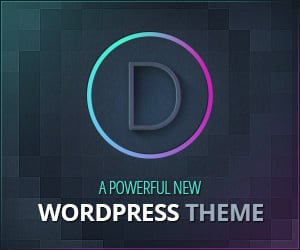 How do you get paid for affiliate marketing?
Each affiliate network differs on how they pay out their affiliates. It is usually done through a wire transfer (you can get direct deposit into your account most times) or through a check they send to your physical address.
There is usually a threshold amount that you need to meet in order to receive a payout. Each network is different the threshold for Max Bounty is $100.
I have recently signed up for an affiliate account at MaxBounty and made my first 5 sales within my first few weeks. I explain what I did and how I made my first 5 sales here.