The Divi Theme by Elegant Themes is one of the best premium WordPress themes that you can get. What is even better is that you can make some decent side money with the Divi WordPress theme by making websites, designing layouts or becoming an affiliate.
What is the Divi WordPress Theme?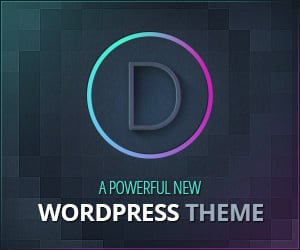 The Divi theme is a versatile WordPress theme that allows you the ability to clone pages and export/import layouts. This is really one of the greatest features that the Divi theme has to offer.
The theme builder allows you to create pages export them and upload them on any website you are using the Divi theme or the Divi Builder.
The importing and exporting of pages allows you to make websites extremely fast. You can perfect a layout and then once made you can even sell the layout. It works best to bundle multiple layouts and options for different landing pages.
You can export the theme options as well as just a single page or even a single section or individual item. To import simply press the import button and load the file and you are done. Are you seeing how valuable this could be to your online business.
Affiliate Marketing with The Divi Theme
One of the best WordPress themes for affiliate marketing and making affiliate websites is the Divi theme. Its versatility and easy to import/export options makes it one of the best choices for making websites quickly and efficiently.
(Affiliate marketing is a process where you promote products or services for a company and if someone buys that product through your link you make a commission. The Commission varies from product to product.)
Compare the price point from Divi to others in the affiliate marketing space, make money online niche, like Clickfunnels, which is $97-$297/month.
Divi, can't do every single thing Clickfunnels does, but you can get everything a la carte for a much less cost using WordPress and the Divi theme with a couple of other options.
Let me break it down.
What is the Cost of the Divi Theme?
The cost of Divi is really a great value. The price for the Divi theme, which also comes with the Extra theme, the Bloom email opt-in form maker and Monarch social sharing plugin, plus more, is just $89/year or $249/lifetime. You can use Divi on unlimited sites for no extra cost or license.
You can find the Divi theme on sale multiple times during the year, so be on the lookout for different discounts during special events, like black friday sales. Check the home page for any sales that maybe running.
Elegant Themes has a great support team, as well as a lot of Divi theme tutorials and documentation articles that are helpful for new users. There are also communities on Facebook that can help with just about any issue related to the Divi theme.
Building Money Making Divi Websites
In order to start this basic affiliate marketing journey you will need to have website hosting, a domain and some kind of website.
For starters you can go with shared hosting. I recommend the Bluehost shared hosting for affiliate marketing, that is what I currently use. This will run you about $100 a year. The reason you should get the Bluehost hosting is simple, you can host unlimited affiliate websites under one account.
Alright, you are going to need a website address, or domain. For all of my domains I use Uniregistry. The .com renewals are $10.88. The also have domain sales all the time, not much more to it.
So now we have a domain and hosting. All you need to do is go into Uniregistry, switch the nameservers over to your new nameservers on Bluehost. In Bluehost you will need to assign a new domain to your account. Sounds complicated, it's not, takes about 60 seconds.
Note that you will also have to do that step, plus more, if you were to subscribe to Clickfunnels.
Once we get the nameservers directed at Bluehost we can get started with the website. Just do the quick install of WordPress on your site and you will be up and running in a minute.
When the WordPress install finishes upload a fresh download of the Divi theme from Elegant Themes. Now you can make your own website or load a layout or two, even better than Clickfunnels.
Building an Email List with the Divi Theme
What is great about Divi is that it comes with a form opt-in plugin called Bloom. This is a powerful email form opt-in plugin. It can be used a number of different ways to collect leads and subscribers, including popup, inline, for locked content and on the sidebar.
You will want to have some sort of way to collect the email addresses that are coming in. I recommend Get Response for an email autoresponder. Get Response is around $15 a month, but is a necessity in the affiliate marketing world.
This will allow you to collect emails and send emails to your audience. You know the famous email marketing quote "the money is in the list". You want to build a relationship with them and provide value. Also, don't want to be spammy with your affiliate marketing links.
Divi Theme or Clickfunnels?
So we are to the point now we can break down the cost a little better.
Divi Theme – $89/year
Bluehost Hosting – $100/year
Uniregistry Domain – $10.88/year
Get Response Email Autoresponder – $15/month
Yearly Cost – $379.88
Clickfunnels
$97/month (no email autoresponder, no domain)
Get Response Email Autoresponder – $15/month
Uniregistry Domain – $10.88/year
Yearly Cost – $1,354.88
$297/month (full service)
Uniregistry Domain – $10.88/year
Yearly Cost – $3,574.88
So with the way to connect everything as I just showed you is $1000 a year less than Clickfunnels cheapest subscription plan.
Now if you are selling a product or something to that extent you may need to add-on another form item for WordPress, which would be
gravity forms
. This is for more extensive forms, it is easy to use.
Gravity forms is the premier form plugin for WordPress websites. I would recommend the elite license which gives you all the features possible and is $259/yearly.
You don't have to run out and get gravity forms now. That is only if you are wanting to really go the extra mile with an extensive product selling funnel.
Now that the setup is done you can easily added affiliate websites to your portfolio any time.
Making Money with the Divi Theme
If you are going to be an affiliate you are going to need to find a product to promote. You can find products to promote a number of different places including Amazon, Clickbank and even Elegant Themes. Yes, you can be an affiliate for the Divi theme.
What is exciting about being an affiliate for Divi is that if someone chooses to do the yearly membership you get a commission every year they renew their Elegant Themes account. You also get a commission for the lifetime membership, however that is only paid out once.
Where to Find Affiliate Products?
Clickbank is another affiliate marketing place that you can sign up for and start earning money right now. Once into Clickbank you are going to want to search the marketplace and filter by gravity. Find offers that have a good payout and a high gravity rating.
Most of the best offers on Clickbank will have an affiliate page. On that page you can find special links, resources, banners and email swipes. Copy and paste the email swipes into your autoresponder for an extra easy setup that only takes a few minutes.
Max Bounty is turning out to be one of my favorite affiliate networks. I have been using them for a few months and have already made my first 6 sales! You can apply for the affiliate network, a phone interview is required.
Making Landing Pages with The Divi Theme
The next step would involve selecting what type of affiliate website you want to make. Part of the Divi theme framework that makes it so great is that you can create a simple landing page or beautiful website.
For affiliates a simple landing page is a great way to start. You can make a simple landing page with the Divi frontend builder and start collecting emails with the bloom plugin.
The bloom plugin allows you to setup an awesome converting email subscription popup. Once they enter their email into the form you can direct the button to go to the affiliate offer you are promoting. By the way, the subscription forms you make can also be imported and exported to any site where you are using the bloom plugin.
This is really the simple affiliate marketing setup. You drive traffic to a page, they enter their email address (added to your list), and then they are promoted an offer. The text on your landing page should be related to the offer you are promoting.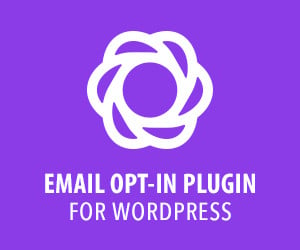 Making an Affiliate Niche Website with Divi
Another kind of website that you can design with the Divi theme is a niche website. With a niche website you would select a specific topic that you are interested in and write all kinds of articles about that topic. Then you can promote items to your audience that you know interest them.
To monetize the website you can promote products from Amazon that are related to your niche. For example, you like photography and write helpful articles about it on your site. One of the articles can be a camera review article, where you have links to the cameras on Amazon, all through your affiliate link.
The most important thing through the affiliate marketing process is to take action now. Some don't realize that just simply setting up the boundaries now will contribute to more success over time.
Take Action Now
There have been a few instances with myself where I made a piece of content for affiliate marketing, not thinking much of it in terms of an excellent thing that was going to make an impact, but just another piece of content.
It was an article and I was going back and forth on publishing because I didn't know if it was perfect enough or good enough. I sat on it for awhile and eventually I just published it. After time that piece of content grew in popularity and became one of my greatest assets on the site.
I just had to take action.
The results will come, maybe not instant, but if the effort is there the results will come.
To wrap this up, we can go over the exact things you will need to make money with the Divi theme from Elegant Themes. It is pretty simple.
Bluehost Hosting
Uniregistry Domain Name
Divi Theme, Bloom Plugin from Elegant Themes
Get Response Autoresponder
This is the quick blueprint on how to use the Divi WordPress theme for affiliate marketing. The value is there, use the tools listed in this article and take action.